Egyptian Ownership and Investment in Turkey 2023
Information on Egyptian Ownership in Turkey
The ties between the Egyptian and Turkish peoples stretch back to ancient historical eras
.
Turkish and Egyptian families and tribes have close connections, resulting in cultural similarities over time
. Even the Egyptian dialect has
been influenced by
the Turkish language. These similarities extend to daily lifestyles, social customs, cuisine, and various other areas.
Egypt's relations with Turkey
significantly
strengthened after the establishment of the Turkish Republic.
Commercial connections experienced significant growth, highlighted by the signing of a free trade agreement in 2005 and joint projects, like the natural gas deal in 2008
.
The deep historical, cultural, and economic ties between Egypt and Turkey create a strong foundation for future collaboration
.
In this article, we explore the specifics of Egyptian citizens' investments in Turkey and how this influences the bilateral relations between the two countries
.
Egyptian-Turkish Relations
The relationship between Egypt and Turkey has undergone noticeable changes over the years. Here are some recent events and developments in Egyptian-Turkish relations in 2023:
1. Improved Relations:
In recent years, relations between Egypt and Turkey have been
gradually
improving, with both nations working to strengthen diplomatic and economic connections
.
2. Resumption of Diplomatic Relations:
In 2021, Egypt and Turkey reopened their embassies in Cairo and Ankara,
respectively
, putting an end to a prolonged period of diplomatic freeze
.
Egypt and Turkey have signed economic agreements to enhance cooperation across various sectors, including investment and trade
.
4. Regional Collaboration:
Relations have seen collaboration on regional issues, such as the crisis in Libya and other regional challenges
.
5. Divergence on Regional Issues:
While there's
been increased
agreement in certain areas, differences still exist on regional issues such as the conflict in Syria and other regional matters
.
Egypt-Turkey Relations Trend in 2024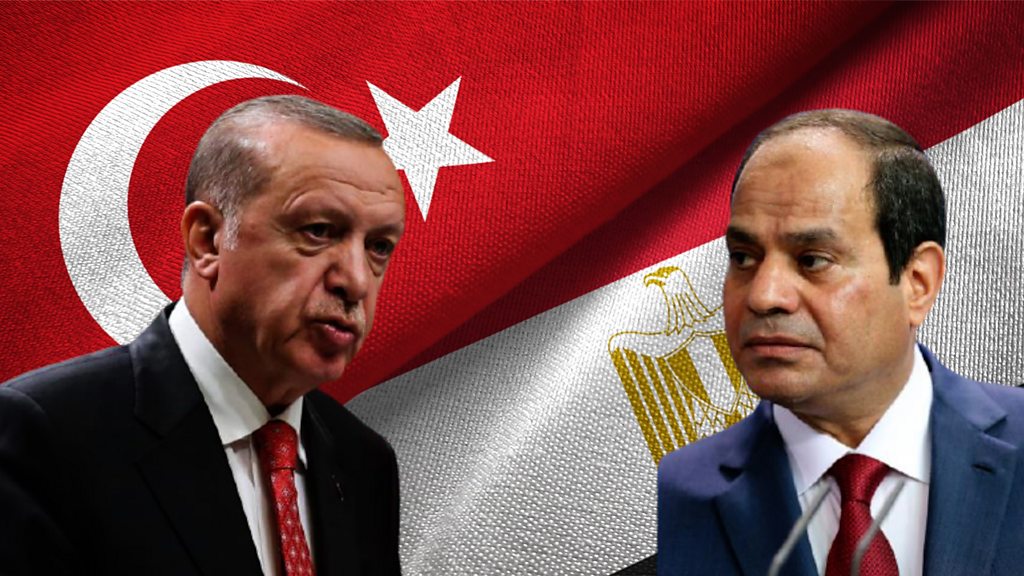 A Turkish economic official emphasized that the improvement in relations between Ankara and Cairo will bring about a new era of trade cooperation
in the near future
.
Arab nations
warmly
welcome this move, seeing it as a key role in improving regional and international security and peace
.
Salih Motlu
was appointed
as Turkey's ambassador to Cairo, while Amr El-Hamami
was chosen
as Egypt's ambassador to Ankara
.
This joint announcement from the foreign ministries marks the end of years of estrangement
.
Mustafa Denizer, the leader of the Turkish-Egyptian Business Council in the Foreign Economic Relations Board, clarified that the political relations between the two countries had been diminishing for a decade
. Yet, he confirmed positive mutual steps
were taken
in the last year and a half.
This development
is anticipated
to start a new phase in bilateral relations, encouraging both nations to increase joint investments
.
Denizer also confirmed that Turkish authorities are
actively
encouraging Turkish investors, both large and small, to reinvest in Egypt
.
Last year, Turkish President Recep Tayyip Erdogan expressed his willingness to make significant efforts to reconcile and improve foreign relations with regional adversaries, aiming to
alleviate
Turkey's regional isolation
.
This step aims to overcome the negative economic effects of past hostile policies, which resulted in Turkey losing important markets crucial for its financial revenue
.
Conversely
, Egypt is tackling its current economic crisis by attracting foreign investments and forming economic partnerships with different countries
.
Egypt aims to find solutions to its severe financial challenges and improve its economic situation
.
Key Types of Egyptian Investments in Turkey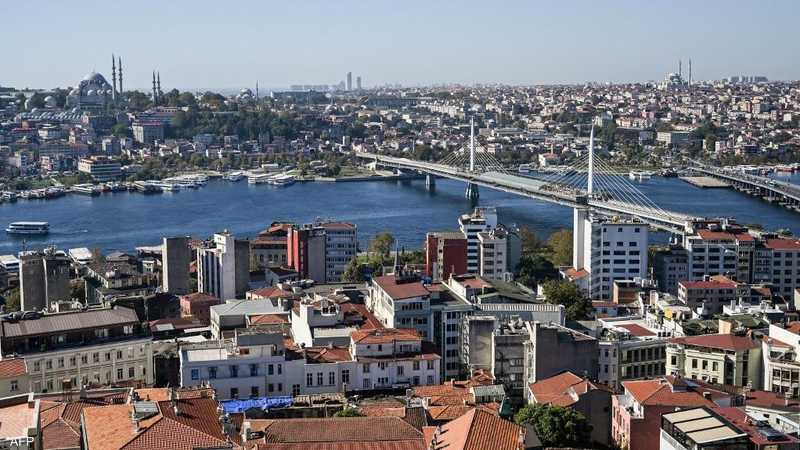 There are
numerous
investment opportunities available for Egyptian investors in Turkey. Among these promising investment opportunities, the following can
be highlighted
:
1. Real Estate Investment:
Egyptian investors have the option to explore real estate investments in Turkey, including residential, commercial, and tourist properties
.
2. Tourism Sector Investment:
Turkey, being a renowned tourist destination, provides opportunities for Egyptian investors in the tourism and hospitality industry, including hotels, resorts, and hotel apartments
.
3. Commercial Sector Investment:
Egyptian investors have the chance to explore various business projects in Turkey, ranging from light industries to retail and more
.
4. Education and Healthcare Investment:
Turkey presents investment opportunities in private education and healthcare, allowing for the establishment of private schools and hospitals
.
5. Agriculture and Environmental Farming Investment:
Egyptian investors can consider agricultural and environmental farming projects in Turkey.
6. Technology and Innovation Investment:
Turkey is witnessing growth in the technology and innovation sector, offering promising opportunities for investors in this field
.
7. Renewable Energy Investment:
Renewable energy, including solar and wind energy projects, is an accessible investment area for Egyptian investors in Turkey
.
8. Heavy Industries Investment:
Egyptian investors can explore heavy industrial projects such as steel and metals industries.
Real Estate Investments Volume for Egyptians
Egyptian-Turkish Trade and Investment Relations:
The historical roots of trade and investment relations between Egypt and Turkey date back to the period before the establishment of the Republic of Turkey
.
This is evident in the extensive free trade between the two countries and the close collaboration between Egyptian and Turkish companies in various sectors
.
Leading companies in Egypt and Turkey have notable cooperation agreements, exemplified by the partnership between Turkish Airlines and EgyptAir
.
Moreover, there are Egyptian restaurants and cafes in Turkey, along with private Egyptian schools and bakeries offering Egyptian pastries to cater to the Egyptian community in the country
. Furthermore, Egyptian investors
are inclined
towards the real estate market in Turkey.
Just
like many other nationalities, Egyptians have had a strong presence in the real estate purchasing market in Turkey
.
This presence
notably
increased after the amendment to the law
regarding
foreign ownership of properties in Turkey in 2012, which opened opportunities for foreigners to buy properties in the country
. Additionally, Turkish citizenship
is granted
to buyers investing at least $250,000.
In 2017, Egyptian citizenship ranked among the top ten foreign nationalities making real estate purchases in Turkey
. Their purchases included various residential apartments, villas, and commercial properties.
According to Turkish law, Egyptian citizens have the right to own any type of property within Turkish territories to the extent they desire, except for agricultural lands
. Egyptian citizens face restrictions on buying agricultural lands in Turkey.
However
, Egyptian investors can overcome this obstacle by establishing a registered company within Turkish territories and then purchasing land under the company's name
.
Why Egyptians Choose to Invest in Turkey?
The advantages of real estate investment in Turkey for Egyptians make it a distinctive investment destination for several reasons:
1. Excellent Geographic Location:
Turkey occupies a
strategically
advantageous
geographic location, serving as a bridge between East and West, as well as connecting Africa, Asia, and Europe
.
2. Geographic Proximity to Egypt:
Turkey is
easily
accessible from Egypt through the Mediterranean Sea and direct flights, encouraging more Egyptians to invest in the country
.
3. Large Egyptian Community:
Approximately 30,000 Egyptians live in Turkey, creating a supportive environment for Egyptian investors and enhancing economic and cultural cooperation between the two countries
.
Turkey has shown political, economic, and security stability for decades, instilling confidence in investors and making it a reliable investment destination
.
Turkey offers an advanced and sophisticated education system with globally recognized Turkish certificates, attracting Egyptian families concerned with the quality of education
.
6. Industrial and Commercial Development:
Turkey experiences continuous industrial and commercial progress,
positively
impacting the real estate investment market
.
7. Magnificent Architectural Designs:
Turkey boasts splendid architectural infrastructure and high-quality modern facilities, making real estate investment particularly appealing
.
8. Opportunities for Citizenship:
Egyptian investors can secure Turkish citizenship for themselves and their families by making a specified investment within Turkey, adding extra value to real estate investment
.
Prices of Apartments, Villas, and Land in Turkey
| Property Type | Price (USD) | Price (Egyptian Pounds) |
| --- | --- | --- |
| 1-Bedroom Apartment in Istanbul | $70,000 - $120,000 | Approximately 2 million - 3 million EGP |
| 3-Bedroom Apartment in Istanbul | Starting from $150,000 | Approximately 5 million EGP and above |
| 3-Bedroom Villa in Antalya | $150,000 - $300,000 | Approximately 5 million - 10 million EGP |
| 1-Dunum Land in Trabzon | Starting from $10,000 | Approximately 300,000 EGP and above |
Read Also: Some Projects Supported by the Turkish Government
Steps for Buying Property
Egyptians Owning Real Estate in Turkey
Egyptians have been owning properties in Turkey since 2013 and continue to do so.
Between 2015 and 2017, Egyptians emerged as one of the top ten foreign nationalities owning properties in Turkey
.
In 2022, the Egyptian community ranked fifteenth
in terms of
owning Turkish properties, acquiring a total of

1115

properties
. In 2021, they held the fourteenth position with

1166

properties.
This indicates that Egyptians
acquire
an average of around 1000 Turkish properties
annually
.
Egyptian motivations for purchasing Turkish properties vary and include residential use, real estate investment, and obtaining Turkish citizenship through property ownership
.
Steps to Own Property in Turkey for Egyptians:
Contact a Real Estate Consultant:

Begin by searching for a reliable real estate consultant in Turkey
.
Feel free to communicate your needs and goals, whether it's for a personal
residence
, investment, or acquiring Turkish citizenship through ownership
. Damas Group provides the best real estate consultations for its clients.
The real estate consultant clarifies the laws and regulations
concerning
foreigners owning properties in Turkey, outlining the associated costs of the
purchase
, including fees and taxes
.
The real estate consultant provides various offers that include photos and specifications of available properties in the Turkish market, showcasing different areas and prices
.
After reviewing the offers and selecting potential properties, an agreement
is reached
between the consultant and the client to arrange a property tour
. The tour may include visits to finished properties or those under construction.
After selecting the suitable property, the client needs to review the sales contract provided by the sales office affiliated with the construction company
.
Every contract detail, including internal and external property specifications, the delivery date, payment methods, and any other clauses, should be
carefully
examined
.
After confirming the price's suitability, the sales contracts
are signed by
the seller (the first party) and the client (the second party), with a copy signed by each party
.
The Turkish Notary Public authenticates the sales contracts to ensure the legitimacy of the deal
.
If the payment is in foreign currency, such as the Egyptian pound or the US dollar, this currency must
be sold
to the Turkish Central Bank and exchanged for Turkish lira through a recognized intermediary bank
.
Intermediary banks
facilitate
the transfer of the property value from the client's account to the seller's account in Turkish lira
.
If the property is ready for transfer, an online appointment
is scheduled
with the Directorate of Land Registry and tabu in Turkey
.
The contract parties or their representatives attend the directorate to
officially
transfer property ownership from the seller's name to the buyer's name
.
These are the fundamental steps for
legally
and
reliably
purchasing property in Turkey, ensuring a hassle-free process with no legal issues in the future
.
---
Related articles:
"Investing in Hotel Apartments in Turkey. Click here..."

"Economic Situation in Turkey. Click here..."

"The Future of Real Estate Investment in Turkey 2023. Click here..."
---
---
Experience your best investment journey with Damas Group!
At Damas Group, we offer comprehensive real estate consultations, assisting you in finding the most suitable and lucrative properties. Our dedicated advisors guide you through property viewings, ensuring you witness them firsthand. Don't worry; in our group, we present you with the finest investment opportunities.
With Damas Group, we balance the equation for you – the best quality at the most competitive prices. We support you in real estate marketing and development in Turkey. We handle every step of the property purchase process from start to finish, and we can also manage properties and provide post-sale services. Moreover, we assist clients in applying for Turkish citizenship.
Damas Real Estate Group
Contact us at Damas Real Estate Group to explore the best offers and options available, whether in Yalova or beyond. Feel free to kickstart your real estate investment journey in the Turkish property sector right away. The prices are favorable, the offers are diverse, and the future is promising.
---
FAQ
Turkey is considered a stable economic and political investment destination. The Turkish real estate market is diverse and provides opportunities for both housing and investment. Turkey offers programs for obtaining citizenship through real estate investment.
Egyptians can buy residential apartments, villas, commercial properties, and building land within Turkey.
No, Egyptian citizens are exempted from purchasing agricultural land in Turkey.
The procedures include applying for a property valuation report, signing the sales contract, notarizing the contract at the Turkish notary public, and transferring the property ownership.
Yes, Egyptians can obtain Turkish citizenship by purchasing a property of a certain value and fulfilling the specified conditions.
Istanbul, Antalya, Trabzon, and Bodrum are considered among the common areas for real estate investment.
Yes, many Turkish banks provide financing options for purchasing real estate.
The taxes and fees include Value Added Tax (VAT), notary fees, property valuation fees, and others.
Yes, there are laws and regulations that govern foreign ownership of real estate in Turkey.
Dealing with a reliable real estate advisor. Researching and verifying investment and tax laws. Visiting the property and speaking with the owner or agent. Obtaining a recognized property valuation report.