Real Estate Investment Future in Turkey 2023

Table of Contents:
Turkey's economy in the last decade has made it a preferred destination for many seeking stability, work, or even education, given its many advantages and quality of life.
Apartment prices in Turkey vary from one city to another and from one neighborhood to another, as there are many factors that determine the evaluation and value of a property. For example, apartments in Istanbul are the most expensive in terms of property prices in Turkey, and Istanbul includes dozens of neighborhoods such as Sisli, Beylikduzu, Maslak, and others. Each neighborhood has different property prices from the other.

But what are the factors influencing prices in Turkey?
The Factors Affecting Property Prices in Turkey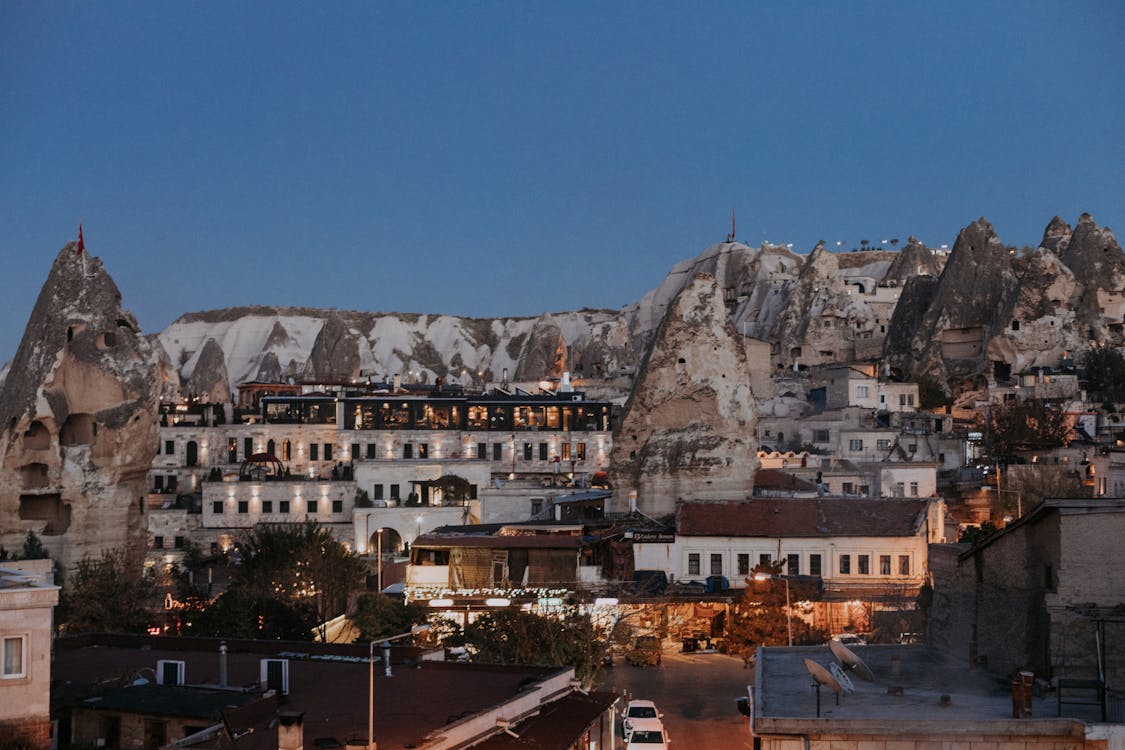 Property Location:
Property prices in Turkish provinces are lower than property prices in Istanbul, and this difference is due to the strategic, touristic, and commercial location of Istanbul compared to other provinces. The property's proximity to historical areas, sea views, and its proximity to vital amenities such as shopping centers and various transportation lines also play a crucial role in determining the apartment's value.
Property Area:
In Turkey, the larger the property area, the lower the prices tend to be. Attention should also be paid to projections, net area, total area, and internal layout.
Age and Condition of the Building:
The price of the property varies according to its condition and age. Under-construction properties are usually expected to have lower prices, leaving a better margin for a good return on investment compared to ready-to-move-in properties.
Exterior Appearance of the Property:
The exterior appearance is important in determining the property's price, especially in famous and central areas where properties within luxury and modern-designed buildings tend to have higher prices compared to regular buildings in the same area.
Property Features:
The accompanying features of the property play a significant role in determining price percentages, such as:
- The floor number and apartment view.
- Services within the complex, as more services offered to residents tend to increase the apartment's price.
- Home decor and furniture. If the property is commercial, the decor plays an important role in increasing the property's value.
Property Prices for Apartments and Villas in Turkey (Prices in USD and Saudi Riyals only)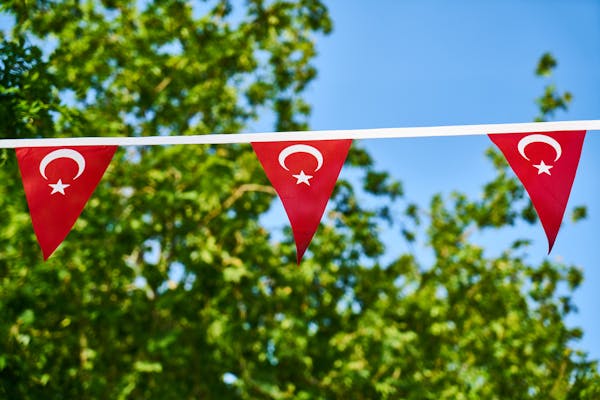 Statistics indicate that between 2015 and 2022, approximately
15,290
Saudis have owned properties in Turkey. This is due to Turkey becoming the top global destination in 2021 for improving residential apartment and various real estate prices.
The price of apartments in Saudi Riyals in the coastal areas of Turkey, where all services are available, ranges from
262,500
Saudi Riyals to
26,250,000
Saudi Riyals. It's worth noting that apartment prices in Turkey in Saudi Riyals vary depending on the exchange rate, where the exchange rate of the Saudi Riyal against the Turkish Lira or the US Dollar is the main criterion for determining property prices in Turkey.
Here are approximate prices in Saudi Riyals for the same apartments mentioned earlier in Istanbul:
| Apartment Type | Starting Area | Approximate Prices in Saudi Riyals | Approximate Prices in Dollars |
| --- | --- | --- | --- |
| 1+1 Apartment | 55 m2 | 187,000 Saudi Riyals | 50,000 Dollars |
| 2+1 Apartment | 80 m2 | 262,000 Saudi Riyals | 85,000 Dollars |
| 3+1 Apartment | 110 m2 | 412,000 Saudi Riyals | 125,000 Dollars |
| 4+1 Apartment | 140 m2 | 637,000 Saudi Riyals | 190,000 Dollars |
As for villa prices in Turkey, they typically vary, especially in tourist regions near the sea, such as Istanbul, Yalova, Bodrum, Antalya, Mersin, and Trabzon. Villa prices in these regions vary based on their location, size, available facilities, and other factors, so it's not possible to provide a specific price per square meter.

Apartments particulary in Istanbul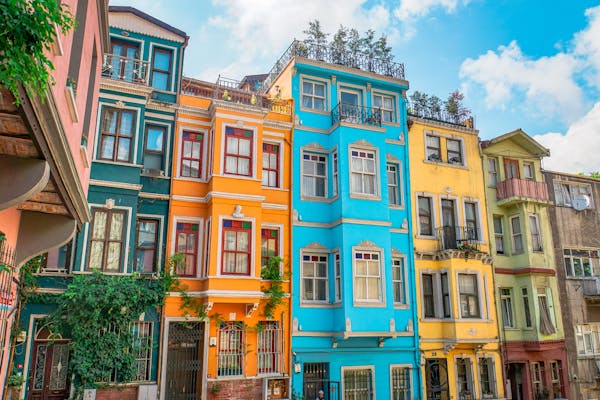 Apartment prices in Turkey are still relatively low compared to countries with similar property advantages. For $100,000, you can buy a good apartment in a major city like Istanbul. Statistics estimate that Istanbul alone needs about two million new homes. This will lead to both public and private construction companies starting new residential projects and offering apartments for sale in Turkey, indicating significant potential for future price growth.
Where to look when buying properties in Istanbul:
1. Basaksehir:Properties in this area are excellent for commercial investment, offering strong deals.
2. Basin Express: A highly developed and popular area connected to all important parts of Istanbul, making it an excellent real estate investment opportunity.
3. Near Istiklal Street Taksim: On the European side of Istanbul, properties in Independence Street have significant commercial value. It's one of the best investment opportunities for commercial properties in Turkey.
Why invest in real estate projects in Istanbul?
You can find reasonable purchase prices with the potential for significant profit upon resale.
2. Real estate liquidity is very high in Turkey.
3. There is a high demand for rental apartments in Turkey, especially for secure apartments with security cameras.
4. The likelihood of achieving rental income from your investment is high.
5. Buying properties can help you obtain citizenship.
6. Buying properties in Istanbul is safe because many real estate projects offer flexible installment options for investors. This allows investors to invest in properties of their choice with a limited budget.
A comparison between the increase in apartment prices in Turkey between 2021 and 2023:
According to economic sources, property prices are expected to rise by up to 80% by the end of 2023. This increase is attributed to the rising exchange rate of the dollar, which leads to higher construction material costs and wages.
The Ministry of Environment and Urban Planning in Turkey announced that approximately 2.8 million properties were sold in Turkey from January to November 2021. It is well-known that high demand for any commodity drives up its value. Due to the strong demand for Turkish properties, prices have doubled in some Turkish cities and regions, contributing to the significant increase in property prices in Turkey in 2023.
However, it's important to note that even with this increase, prices in Turkey remain at around 60% lower than in European and global markets. Some of these markets may lack the high living standards that Turkey offers.
The difference between buying properties in Turkey and other countries:
1. Turkey is one of the most productive investment environments globally, thanks to its simple and flexible laws and regulations, making it especially attractive to foreign investors.
2. The low cost of purchasing properties in Turkey compared to other global destinations for real estate investment.
3. Turkey is a highly popular investment destination, with its growth and development potential making property purchases not only a safe and reasonably priced investment but also an opportunity to make money in the future.
4. Turkey is known for its simple working conditions, particularly concerning buying and selling properties, making it very easy to prepare the necessary documents and paperwork for property purchases in Turkey.
Real Estate Market Outlook in 2024


Home prices are expected to continue rising but at a slower pace in 2024. The rapid increase in home prices that we witnessed in recent years is likely to moderate in the coming years. However, home prices are still expected to rise, albeit at a more moderate rate.

The supply of homes for sale is expected to increase. The lack of available homes for sale has been a major driver of rising home prices in recent years. However, with more homes being built and entering the market, we can expect to see some relief from supply shortages.

Mortgage interest rates are expected to rise. The Federal Reserve is raising interest rates to combat inflation, which has increased the cost of borrowing money and led to decreased demand for homes. However, in the coming years, there is expected to be a reversal in this trend, with interest rates gradually declining, potentially leading to a resurgence in housing demand.

2024 is expected to bring more stability to the housing market after a few years of tension. With mortgage rates decreasing faster than expected, home prices are likely to remain mostly stable throughout 2024. This will be good news for buyers who have been waiting for a good time to enter the market.

The increasing cost and climate change implications will also affect the housing market in 2024. Homebuyers and builders will need to consider the costs of constructing homes that can withstand climate change and extreme weather events.



Interest Rates and Their Impact on the Real Estate Market in Turkey
The residential real estate market in Turkey was estimated at approximately
$89.11
billion in 2023 and is expected to reach $151.23 billion by 2028, with a compound annual growth rate of
11.16%
during the projected period (2023-2028).
During the COVID-19 pandemic, the decrease in interest rates led to continued activity in the Turkish residential market in 2020, with the year witnessing the highest number of home sales in history. However, the increase in interest rates led to a decrease in the share of mortgage-backed sales in the total in the first half of 2021 compared to the same period in 2020.
Turkey remains an attractive destination due to its transportation facilities, tourism, entertainment opportunities, and conference tourism. Istanbul, where Europe meets Asia, stands out as a real estate investment haven. However, the impact of rising interest rates and economic constraints resulted in declining property prices and the depreciation of the Turkish lira.
According to the Central Bank's House Price Index (HPI), house prices in Turkey grew by
32.39%
on an annual basis in April 2021 and
28.56%
in Istanbul. The inflation rate during the same period was
17.14%
, while the Turkish lira's value decreased by 19.6% against the US dollar, with a
17.6%
interest rate return on deposits for one year. The increases in house prices, which had lagged behind alternative investment instrument returns and inflation since the beginning of 2017, outpaced inflation rates and deposit interest rates in the first half of 2021, as they did in the previous year.
Saudi-Turkish Relations and the Real Estate Market


Turkey is the primary and preferred destination for Saudi tourists, with over seven hundred thousand Saudi tourists heading to Turkey each year. Istanbul is the first choice for any Saudi looking to invest in or visit Turkey, especially given Istanbul's magnificent charm, vast areas, historical landmarks, moderate climate, and enchanting views. Trabzon follows as a second important city for Saudi investors and property owners due to its extensive green spaces and global tourist appeal. The same applies to the capital, Ankara, and the city of Bursa.

Data from the Turkish Statistical Institute reveals that the percentage of Saudis buying homes in Turkey during the first five months of this year jumped by 79.4% compared to the same period in 2022, totaling 296 homes. This sudden surge in Saudi interest can be attributed to the improving relations between the two countries.

Earlier this year, Turkish authorities announced a significant increase in Saudi imports, and similarly, Turkey ranks ninth among Saudi Arabia's exporting countries, with Turkish exports exceeding $3 billion. This news indicates the fading of the dark cloud that loomed over the two nations and suggests that the region is moving toward prosperity under the joint influence of Saudi Arabia and
Turkey.
We have dedicated a full article to Saudi-Turkish relations. To read the article,
click here
.
Purchasing Apartments on Installments in 2023
There is a diverse range of payment plans available for all types of properties in Istanbul. Additionally, when you buy property in Turkey, you can rent it out for additional income. When investing in Turkey, there is a high rental guarantee because the demand for rented properties in the country is high.
Buying properties on installment in Turkey has become a good option for many investors. Individuals can own the property through a deferred sales contract, known as a "contract of promise," by making only the initial down payment. The law does not specify a date for completing the payments or even a specific amount, but it is sufficient to abide by the contract agreed upon between the buyer and seller. Therefore, construction companies often attract many investors to take advantage of installment offers.
Steps to purchase properties on installment:
After contacting a specialized company and conducting a site visit to view available properties, identifying the desired property, and agreeing on the price, a symbolic initial amount is paid for reserving the property.

Subsequently, a date is set for signing the contract. Based on this date, the property's price, installment amounts, and duration are determined. The buyer commits to paying the due installments on the specified dates and as per the agreed-upon values.

The construction company also has several obligations, especially if the property is under construction. You are obliged to deliver the property ready on the specified date and in accordance with the agreed-upon specifications.

The buyer is given a period ranging from 7-15 days to pay the first installment. Upon completion of all installments and payment of the property's full price, ownership is transferred from the construction company to the buyer.
Contact us for the best properties with installment plans.
Leasing Conditions for Properties in Turkey in 2023
To lease a property in Turkey, you must be aware of and follow the general rules and conditions set by the Turkish government for this purpose. These rules differ from those for purchasing properties in Turkey or Istanbul and have their own procedures. Note that Turkish citizenship cannot be obtained through investment by renting properties in Turkey; you must purchase a property of a specified value.
Here are some conditions for leasing properties in Turkey:
Lease Period: The lease period for a property in Turkey is generally one year. However, the tenant and the landlord can consider a longer or shorter period in the lease agreement. If the tenant wishes to extend the contract, they must notify the landlord at least one month before the end of the lease.

Rent Amount: The rent amount for each property varies and depends on the property's location, size, and other conditions. Rent is typically paid monthly in Turkey.

Property Condition: The tenant should ensure the physical condition of the property and its facilities. They should also verify that the property is legal and does not have ownership issues.

Other Expenses: The tenant or landlord may bear other expenses such as water, electricity, gas, and general expenses. In some cases, the tenant may also be responsible for other costs, such as repair expenses and the cost of replacing damaged appliances, among others.

Security Deposit: The tenant must provide a security deposit, which is usually equivalent to one or three months' rent. If the tenant is late in paying rent or damages the property, the landlord can use the security deposit to cover the losses.

Local Laws: Each city and region in Turkey has its own rules regarding property leasing. Therefore, before renting a property, you should familiarize yourself with the relevant local laws.
Invest with Damas Group
Enhance your investment experience with Damas Group. We offer comprehensive real estate consultations, help you find the best properties that suit your needs, and provide guided property tours for you to see the properties in person. Rest assured, with Damas Group, we offer you the best investment opportunities.
With Damas Group, we solve the equation for you: the best quality at the most reasonable price. We assist you in real estate marketing and development in Turkey, handle all property purchase procedures from start to finish, and manage properties and after-sales services. We also assist clients in applying for Turkish citizenship.
Contact us at Damas Group Real Estate and request the top available offers and options, whether in Yalova or beyond. Don't hesitate to start your real estate investment journey in the Turkish real estate sector right away, as prices are favorable, offers are extensive, and the future is promising.